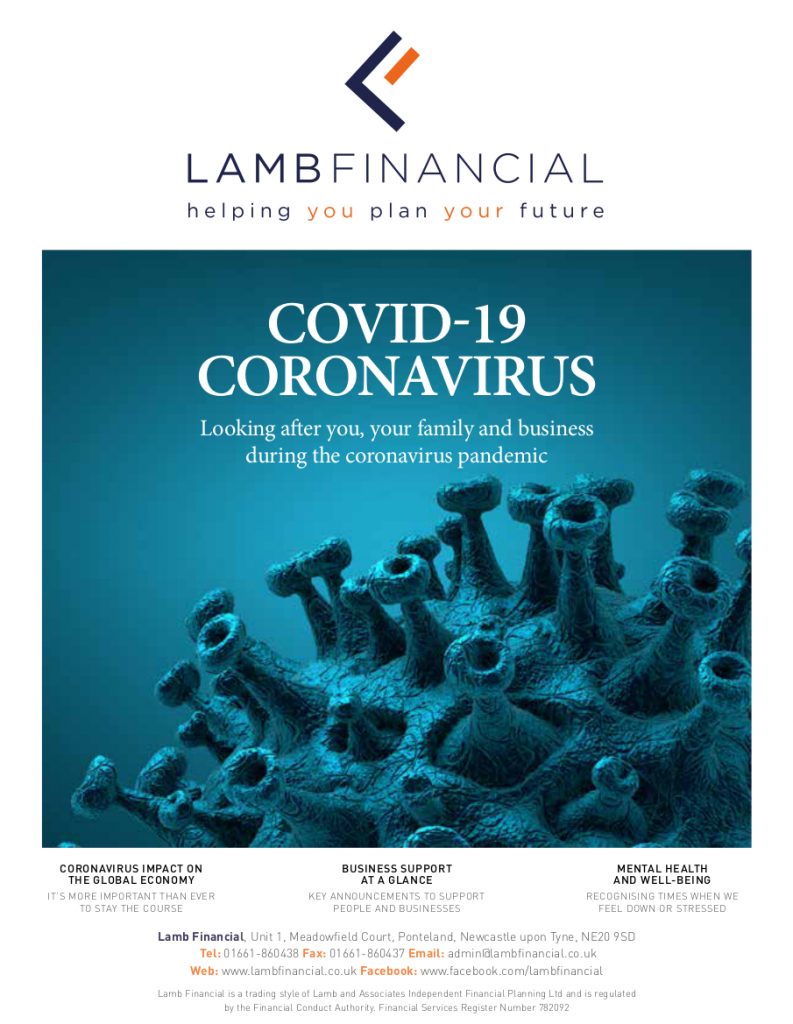 During this very challenging time, I hope you are staying safe. The rapidly developing news of the spread of the coronavirus pandemic and how it is impacting on our families, friends and businesses is a huge concern for us all. Understandably, people are worried about the general economic outlook and their financial planning.
We have created a comprehensive guide, to provide information about what financial support is available to help individuals and businesses through the COVID-19 outbreak and how to look after your well-being. This can be downloaded for free here.
The Government created new legal powers in the Covid-19 Bill, enabling it to offer whatever further financial support it thinks necessary to support businesses. On March 17th, the Chancellor, Rishi Sunak, announced an unprecedented package of government-backed and guaranteed loans to support businesses, making available an initial £330bn of guarantees – equivalent to 15% of the country's GDP.
This was on top of a series of measures announced at Budget 2020. The Government announced £30bn of additional support for public services, individuals and businesses experiencing financial difficulties because of Covid-19, including a new £5bn Covid-19 Response Fund to provide any extra resources needed by the NHS and other public services to tackle the virus.
When we consider lifestyle, as part of the financial planning process, we need to include health, relationships, time personal fulfilment, career, fun and recreation, and financial independence – not just the money.
So in the guide we also look at how to work more effectively from home (we have found this very easily and I'm saving a fortune in petrol!) and keep fit and healthy during a period of self-isolation or lockdown, which is vital for our physical and mental well-being.
If you have any queries or we can be of any further assistance, please do not hesitate to contact us.