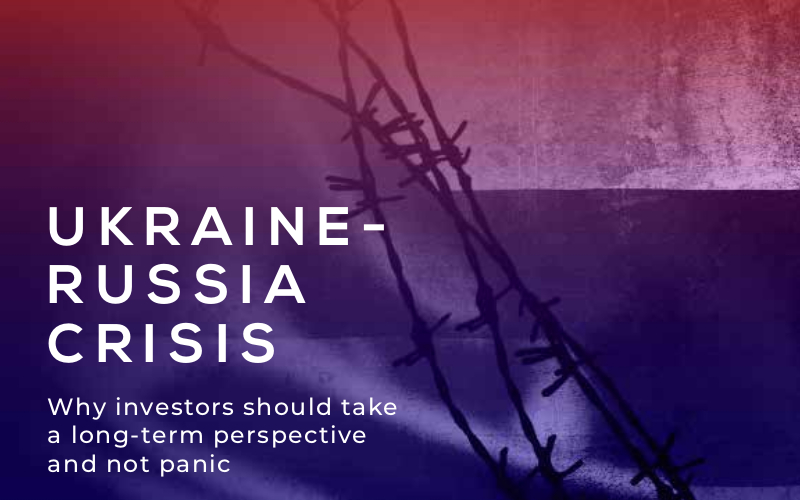 Investors should not panic about short term down markets following the invasion of Ukraine, and instead take a long term approach.
That's the clear advice in our Ukraine-Russia Crisis guide, just published on our website.
The 24-page guide looks at emotional v market volatility, risk tolerance and how it is important at times like this to speak to your financial advisor who will take the emotion out of decision-making to tactically exploit market dislocations and rebalance portfolios.
Download your free copy here.